In order to receive the latest information about Temme // Obermeier simply subscribe to our newsletter.
Newsletter #16
December 13th 2019
Highlights
Projects and more
---
Newsletter #15
September 13th 2019
PROJECT UPDATEs
Current development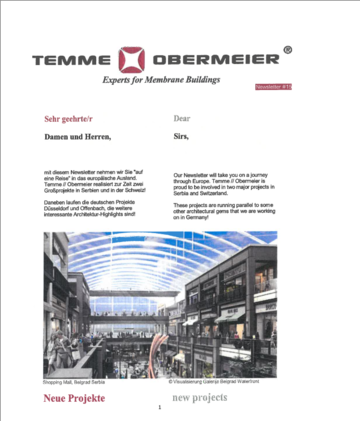 ---
Newsletter #14
Dezember 18th 2018
Marry Christmas and a happy New Year!
We hope for a successful year 2019.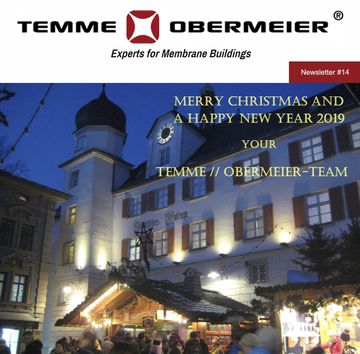 Newsletter #13
November 5th 2018
Newest projectdevelopments!
Finalisations and new projectorders.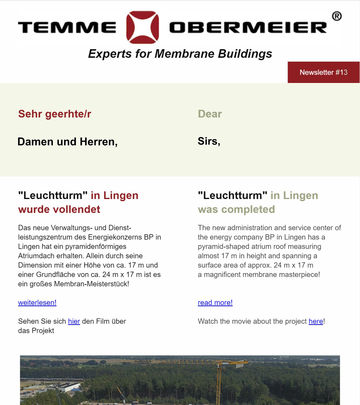 Newsletter #12
Mai 25th 2018
New Data Protection Plan!
New DSGVO in force.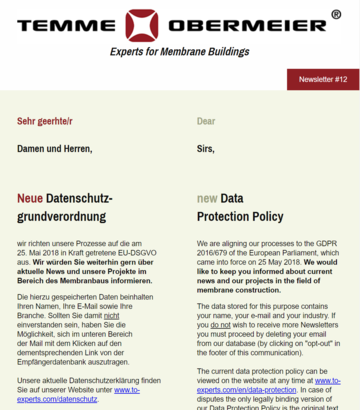 Newsletter #11
05. Dezember 2017
New Project 2018!
Finished Projects from 2017 and new ones in the future.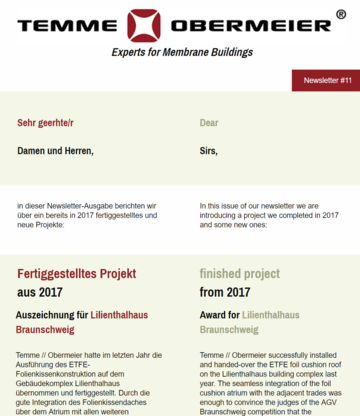 ---